Lol Free Account 2023: "Lol Free Account" refers to a term commonly used in the context of online gaming, specifically the popular multiplayer game "League of Legends" (LoL). In LoL, players can create accounts to access the game and compete with other players worldwide.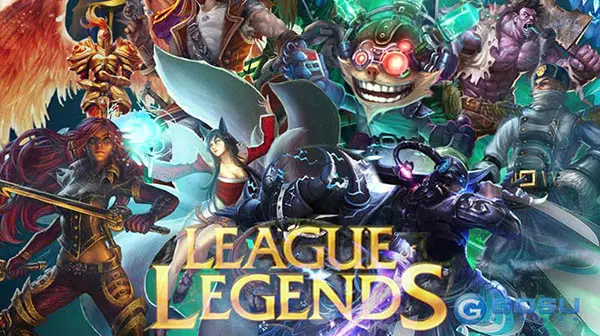 The term "Lol Free Account" typically indicates a desire or search for a LoL account that is available at no cost. However, it's important to note that obtaining a free LoL account through legitimate means is generally not possible. LoL is a free-to-play game, but players usually need to invest time and effort to earn or purchase in-game currency to unlock champions, skins, and other cosmetic enhancements.
Also, Check
Attempting to obtain or use a "Lol Free Account" from unofficial sources or through hacking can result in severe consequences, such as permanent bans from the game. It's always recommended to adhere to the official terms and conditions of the game and to obtain accounts through authorized channels to ensure a fair and enjoyable gaming experience.
Lol Free Account 2023
Username: intdagos | Passwords: cadrefly126
Username: livbaryx | Passwords: 40262773677
Username: carspull | Passwords: qaswahy581
Username: eweintbol | Passwords: cawayovban
Username: grilvack | Passwords: radsiy4926
Username: yogurtici50 | Passwords: daryPszK
Username: komsvaig | Passwords: 592867028946
Username: Berky532 | Passwords: 123brky123
Username: korsova03 | Passwords: 112233ee
Username: kaan32175106 | Passwords: kaan5509
Username: rockmeyh112 | Passwords: zorsifre112
Username: gravesti | Passwords: yasinhan21
Username: pulbiber | Passwords: bibeerlee
Username: kingkral | Passwords: 1907199732
Username: cardinal07 | Passwords: 123456789
Username: darkblono | Passwords: cirtinbaPs
Username: darikoluma | Passwords: bunvilgan578
Username: granfolxem46 | Passwords: top4926m
Username: offenblack77 | Passwords: 4967395354
Username: carnfinilak58 | Passwords: ebtorpixma
Username: slifteneyil6 | miltivan567
Username: filintimang6 | abpotomax96
Username: stribaysx23 | TmintGnp8
Username: darkgonbima | Passwords: 492694810
Username: drantofma001 | Passwords: evtopex496
Username: Vurgunp4 | Passwords: Pleasee57
Username: omersefer123 | Passwords: 10401040a
Username: bu912kucuk | Passwords: ad01b926
Username: loskaret | Passwords: barbar047
Username: DeadLyheroo18 | Passwords: Furkan0123
Username: redfalcon3452 | Passwords: Ordu198234
Username: konyalee | Passwords: 4242424242
Username: kandil | Passwords: q1w2e3r4t5
Username: gs1905gs | Passwords: 1905gsgsgs
Username: pisragom | Passwords: creding4912
Username: depoldifliax | Passwords: dangylac2675
Username: frendixfopl | Passwords: forvasveh568
Username: veremli22 | Passwords: sucukluyumurta12
Username: dawidci | Passwords: anavip123516
Username: efevint | Passwords: screndolw096
Username: godawack | Passwords: difgagonl
Username: cloudy | Passwords: egg63
Username: suluman54 | Passwords: 123456789
Username: ogizhan45 | Passwords: oguzhankalkan45
Username: turanyazg the | Passwords: iloveuire
Username: cilginserkan333 | Passwords: 2000serkan2000
Username: cileklipuding | Passwords: cixadam01
Username: kordinat65 | 6565123456
Username: kaanyilmaz07 | kaanyilmaz07
Username: cocostar45 | Passwords: o123456789
Username: a1a2a3a4 | Passwords: s1s2s3s4
Lol Free lv30 Account 2023
alikarakaya32 | Passwords: 123456789qwert
gaziosmanpasalee34 | Passwords: 112233445566
werewolf34 | Passwords: 159753852456
renkar123212 | Passwords: qwert123456
mertadam1 | Passwords: ninjayildizi21
muyak | Passwords: muyusufk12
ardaturk12 | Passwords: ardaturk12
serdarhan32 | Passwords: 2200991133
Username: iphone32 | Passwords: 45419984236
kafakiran1 | Passwords: 1999202034
Username: leeprosu3212 | Passwords: 290229022902
LOL Free RP Tsars 2023
Username: tas248 | Passwords: tasali3248
Username: burakkilicc | Passwords: complete06
Username: demir728 | Passwords: 985478214
Username: bayramyildirim735 | Passwords: Hd3jLAIViF
Username: prodarkin |Password: 693152123
Username: kingosman1 | Password: 1994190735
Free Accounts LOL 2023 [EUW] – Random
Username : j0UVIE | Passwords : riven123zed456
Username : eliseven | Passwords : 811c2a09
Username : Kasim1995 | Passwords : kake1995
Username : Sefaridant | Passwords : Faxrabolt
Username : Ebankrogil | Passwords : dalnoviatsh
Username : saprafinthos | Passwords : good4532meems
Username : Vandexourelo | Passwords : Elovxaceril00741
Username : Xacvenfeytleim | Passwords : Ppolixmaleo493244
Username : terrasim | Passwords : 89037177755k
Username : xagorto | Passwords : Theblues94
Username : metafixar | Passwords : balndrafixar425
User Name : toblyeosertomb | Passwords : goledvantosil
User Name: brantlavansol | Passwords: gomtoventils
User Name : etibangolokiras | Passwords : lillasirtomben425
Free Accounts LOL 2023 [Na]
Username : ebasfrenghout | Passwords : baahousre648
Username: Sandavicak | Passwords: Eddtoneysol
Username : Greoftonde458 | Passwords : sebrazisraon
Username : gambartas36 | Passwords : lilcartnes576
Username : Wvenshete | Passwords : lillazadaer408
Username : Vanrashi67 | Passwords : Fashyanrast